Director and group leader(s) in each research area
A director and group leader(s) have been appointed to coordinate each research area. Through discussions, they assign a mentor to individual young researchers to set up a support system from the early phase of research.
Area I: Medicine and Device Development
Director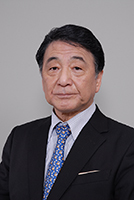 Tsutomu Suzuki
After graduating with a doctorate degree in 1979 and working as a Research Associate, Lecturer, and Associate Professor at Hoshi University, became Professor in 1999 and then Professor Emeritus in 2015 at the same university. Worked as a researcher at the University of Minnesota School of Medicine and National Institute on Drug Abuse from 1984 to 1986. Served on the World Health Organization Expert Committee on Drug Dependence and on the Riken Brain Science Institute Research Review Committee. Appointed to the Chair of the Scheduled Drug Division and Chemical Safety Division of the Minister of Health, Labour and Welfare Pharmaceutical Affairs and Food Sanitation Council. Awarded the Academic Encouragement Award from the Pharmaceutical Society of Japan, Academic Award from the Japanese Society of Neuropsychopharmacology, and Miyata Senji Academic Award from the Pharmaceutical Society of Japan.
I plan to support the development of drugs and medical devices from a pharmaceutical and basic research perspective by taking full advantage of my past experience in drug discovery.
Group Leader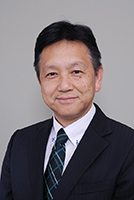 Yasuhito Uezono
I have been conducting research in the Division of Cancer Pathophysiology at the National Cancer Center Research Institute since 2009 (where I am currently the Division's Chief Scientist) and have been also serving as Chief Scientist in the Division of the Supportive Care Research at the Exploratory Oncology Research and Clinical Trial Center since 2015. I am also currently involved in the construction of a system that allows us to develop novel drugs for supportive care continuously from the seed discovery to Phase I, Phase II, and even Phase III clinical studies at the National Cancer Center Hospital Supportive Care Development Center and the QOL Research Group in the Center for Public Health Sciences.
I still play basketball, and my hobby is running in different parts of Tokyo while sightseeing and exploring the region's history.
Area II: Medical Intervention
Director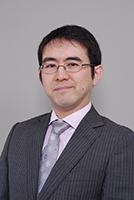 Akira Inoue
Graduated from Akita University in 1995. After the National Cancer Center Hospital and Pharmaceuticals and Medical Devices Agency, I have been working in the Department of Respiratory Medicine of the Tohoku University Hospital, directing many clinical studies of drug therapy for advanced lung cancer, since 2002. I was appointed to the Head of the Palliative Medicine Department in 2015. The field of palliative care has not been fully developed compared with cancer treatment. However, through J-SUPPORT, I will strive to produce and report high-quality research data to the world.
Group Leader: IIa Supportive Care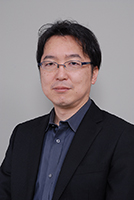 Sadamoto Zenda
A cancer specialist trained in gastroenterological medicine. Has a degree in head and neck surgery and is specialized in radiotherapy, with a long track record of clinical studies in supportive care for managing the adverse effect of radiotherapy. There has been a notion that supportive care is unsuitable for clinical study, but by establishing proper methodology, supportive care can be evaluated scientifically in a process of hypothesis verification, the same as for anticancer drugs. I hope to provide scientific ways to solve questions arising in clinical settings.
Group Leader: IIb Palliative Care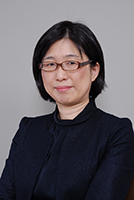 Eriko Satomi
Graduated from Yamanashi Medical College (now the University of Yamanashi) in 1994. After practicing in the Department of Internal Medicine of Yamanashi Medical College Hospital and in the Department of Gastroenterology and Hepatology and the Department of Clinical Oncology in National Hospital Organization Osaka National Hospital, I became a team physician for palliative care in the latter department in 2004. Since 2014, I have been serving as the head of the Department of Palliative Medicine in the National Cancer Center Hospital. In palliative care, despite various clinical challenges such as cancer-related pain and fatigue, physicians provide care based on individual clinical perception because of the difficulties in performing clinical studies and thus the lack of scientific evidence. In clinical studies of palliative care drugs that are supported by J-SUPPORT, I want to provide scientific evidence that can make each person's life—the only one we each have—brighter and free of pain. I appreciate your support.
Area III: Psychosocial and Behavioral Care
Director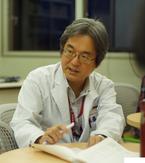 Tatsuo Akechi
Professor and Chairman, Department of Psychiatry and Cognitive-Behavioral Medicine, Nagoya City University Graduate School of Medical Sciences; Director, Psycho-oncology and Palliative Care Division, Nagoya City University Hospital. Professor Tatsuo Akechi is a President of Japan Psycho-oncology Society since 2015. He graduated from Hiroshima University School of Medicine in 1991, worked for National Cancer Center Hospital & Hospital East, Japan, and now is a Professor of Department of Psychiatry, Nagoya City University Medical School in Japan since 2011. He is an Editorial board member of Journal of Pain and Symptom Management, Japanese Journal of Clinical Oncology, and Palliative & Supportive Care. Major interests are psycho-oncology, consultation-liaison psychiatry, psychosocial intervention for patients with cancer and their families. Professor Tatsuo Akechi values clinical research to help cancer patients and their families to cope with cancer in one's own way.I hope to be a physician who provides holistic care to cancer patients and their families.
Group Leader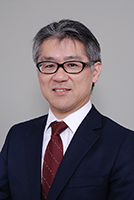 Yutaka Matsuoka
Chief of the Division of Health Care Research, Center for Public Health Sciences, National Cancer Center Japan. Became a physician-scientist after practicing internal medicine and psychiatry at public hospitals. Appointed to his current position after working at the National Cancer Center Reserch Institute East as well as the National Institute of Mental Health and Translational Medical Center of the National Center for Neurology and Psychiatry. A founding member and Vice-President of the International Society for Nutritional Psychiatry Research. Specialized in nutritional mental health and traumatic stress. He strives to minimize the psychological burdens of cancer survivors by supporting high-quality research in psychosocial and survivorship care and by doing his best to be a leader in the field.
Area IV: Research Methodology
Director and Group Leader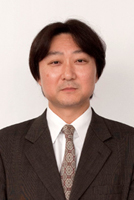 Takuhiro Yamaguchi
Dr. Takuhiro Yamaguchi is currently a Professor at Division of Biostatistics, Tohoku University Graduate School of Medicine and a Director of Clinical Research Data Center, Tohoku University Hospital. He is also a former Project Professor at Department of Clinical Trial Data Management, Graduate School of Medicine, The University of Tokyo. He has about 20 years experiences as clinical trial statistician especially in the flied of oncology and palliative care. His research interests include quality management system and clinical outcome assessments.。
Area V: Needs Survey and Implementation
Director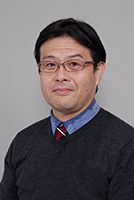 Yoshiyuki Kizawa
I provide palliative care, especially consultation, and conduct research and educational activities in the Department of Palliative and Supportive Care, Kobe University Hospital. Originally, I was thinking of working at a local clinic and contributing to community medicine, but now I hope to improve the QOL of patients whose lives are at risk and their families through research accumulating clinical evidence and experience.
Group Leader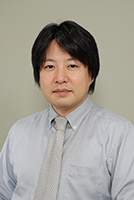 Masashi Kato
I am specialized in cancer management including palliative care and provide clinical support and training at our affiliated hospitals across Japan, while working to introduce psycho-oncological care to clinical settings. I will do my best to establish society where cancer patients and their families have lives they desire, by pinpointing clinical challenges that need to be addressed and by delivering high-quality research data to society.